Rio Brazilian steak house
Welcome to our restaurant! Come and try our dishes!
WELCOME TO Rio Brazilian Steakhouse
At Rio Brazilian Steakhouse we offer the authentic dining tradition of the Brazilian cowboy – grilled meats carved tableside to your liking and fresh salads. Our Brazilian Chef brings with him over 20 years of experience as a steakhouse chef in Brazil and an immense passion for the churrasco tradition. We look forward to celebrating your special occasions and everyday moments.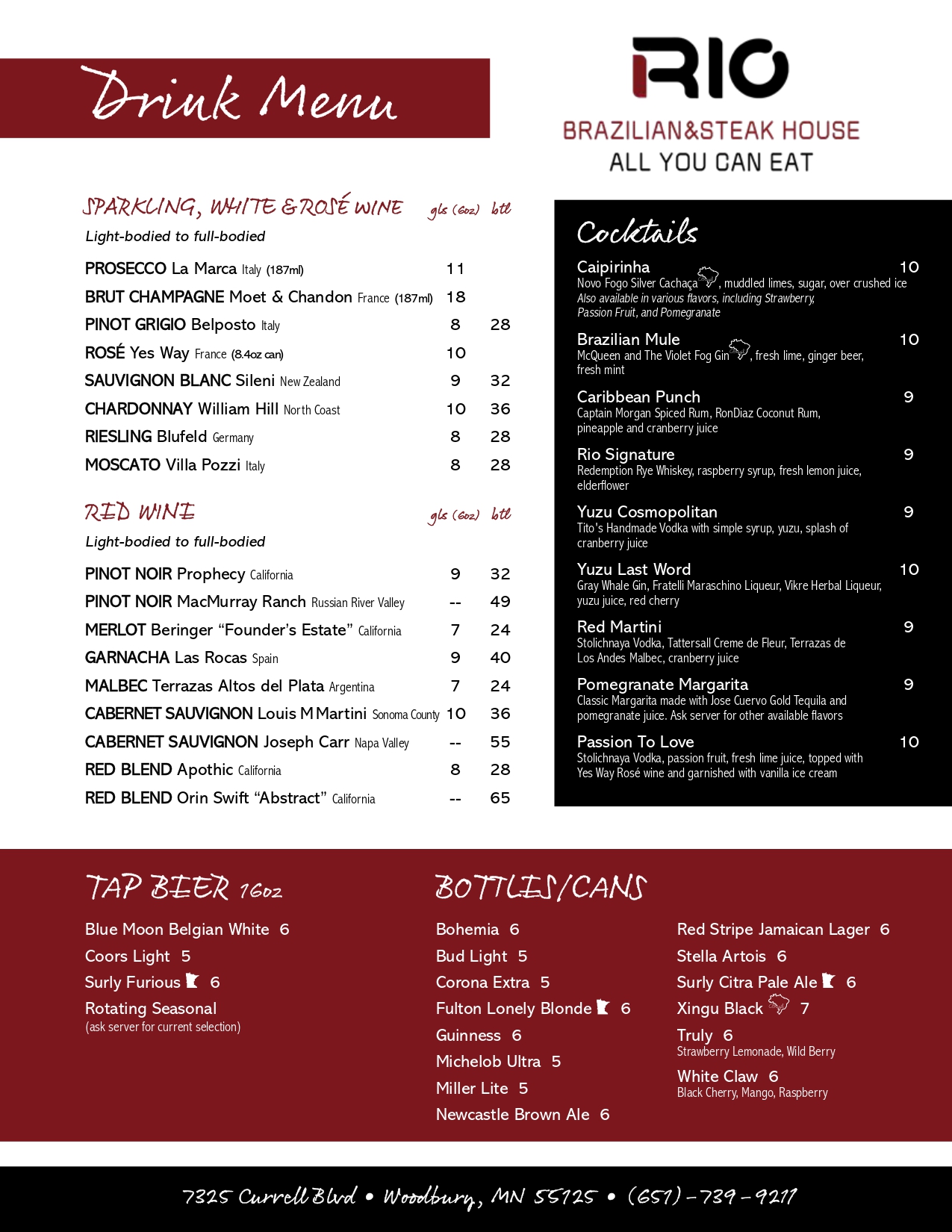 Mon-Thu
11:00AM-2:30PM/4:30PM-10:00PM
Fri
11:00AM-2:30PM/4:30PM-10:30PM